Commercial Roofing Service
FREE Quotes & Inspections
Warranties Available
(630) 277-7244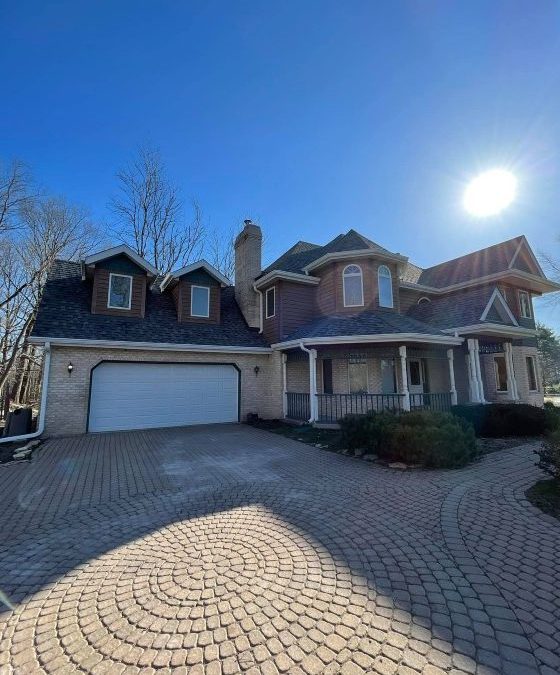 Commercial Roofing in Naperville, Plainfield, Joliet, Oswego, Bolingbrook, Aurora, and Montgomery, Illinois. 
Business owners call on Buffalo Roofing & Exteriors LLC for their roofing needs
Running a business requires more than managing day-to-day operations. One of the most essential yet overlooked components of a business is the building's roof. Your roof has the important job of protecting your business's most valuable assets. When you have roof damage, it is vital to schedule a repair as soon as possible to minimize damage and protect your investments. Buffalo Roofing & Exteriors is a roofing company in Naperville, IL, that provides a wide range of commercial roofing services. Whether you need a flat-top roof repair or an entirely new roof, our experts have you and your building covered. Contact us today for a free estimate. 
An Experienced Roofer for Every Roofing Repair
Every roofing contractor at Buffalo Roofing & Exteriors has the licensing and experience needed to repair or replace various types of commercial roofing systems.
Steel Roofs
Steel roofs combine durability and aesthetics to create an unmatched commercial roofing solution.
Metal Roofs
Metal roofs have an impressively long lifespan and are more fire-resistant than other roofing materials.
TPO Roofs
TPO roofing systems are ideal for businesses looking to save money on their HVAC system cost. TPO is a durable yet inexpensive material that offers quick and easy installation.
EPDM Roofs
EPDM roofing is similar to rubber and is ideal for businesses looking for a cheap commercial roofing solution.
Thermoplastic Roofs
Thermoplastic roofing systems require minimal maintenance, are tolerant to high temperatures, and can last up to 20 years.
"Amazing! Buffalo exceeded every expectation from the first call to the end of the project. So incredibly happy with this company. Highly Recommend.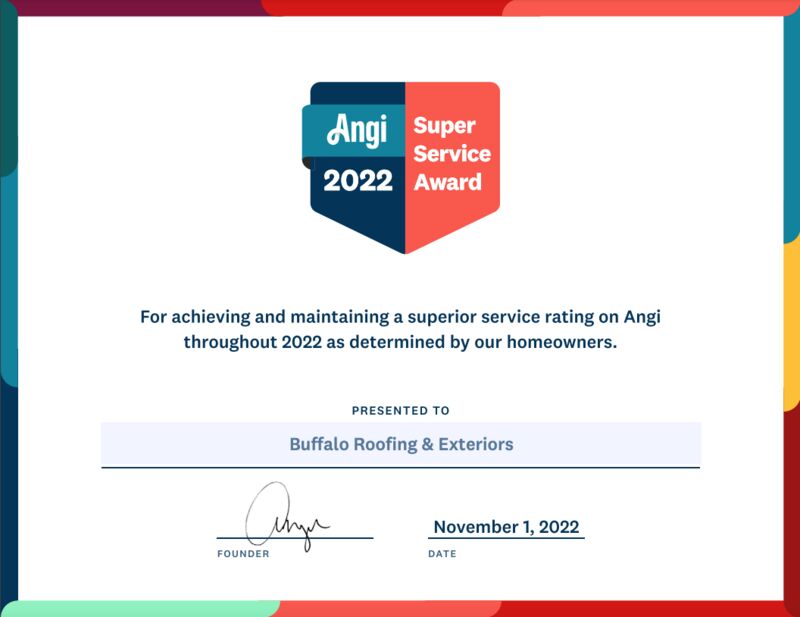 Commercial Flat Top Roof Service
Buffalo Roofing & Exteriors provides a wide range of flat top roofing services in Naperville, IL and surrounding areas.
Flat Top Roof Repair
Every Buffalo roofer starts the repair process with a thorough inspection of your roof. They will locate the damage, check the severity, and provide an affordable yet effective flat top roofing repair.
Flat Top Roofing Replacement
In some cases, a flat top roof repair is not enough to fix the problem. Replacing an old or damaged roof with a new one can save you money on maintenance and repair costs. It can also extend the life of your commercial roofing system.
Contact an Experienced and Trustworthy Roofing Contractor
At Buffalo Roofing & Exteriors, we believe that customer service is just as important as experience. Every Buffalo roofing contractor prioritizes safety and customer satisfaction with every commercial roofing project. From flat top roof repair to roofing system upgrades, the licensed experts at Buffalo Roofing & Exteriors do it all. Schedule an appointment in Naperville, IL, by calling (630) 277-7244 today!
View Our Recent Projects
Enjoy our digital portfolio of recent jobs completed by our team at Buffalo Roofing & Exteriors.
You can filter by City/Town, Project Type, View Photos and more!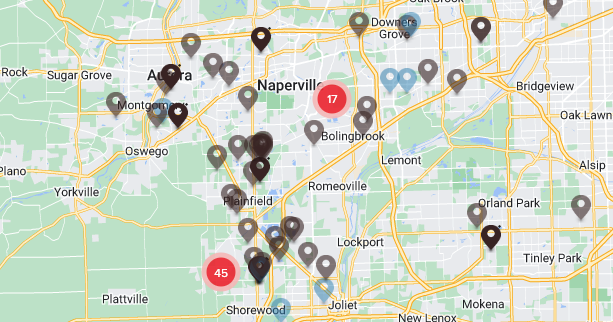 Proudly Serving
Naperville, Oswego, Plainfield, Joliet, Bolingbrook, Aurora, Montgomery, North Aurora, West Chicago, Batavia, Warrenville, Sugar Grove, Romeoville, Wheaton, Glen Ellyn, Lombard, Woodridge, Dairen, Downers Grove, LaGrange, Hinsdale, Oakbrook Terrace, Lemont, and surrounding areas.
Need Storm Damage Remediation?
Our crews are available for immediate inspections of your roofing, siding, and gutter systems! If we find storm damage, our team offers insurance claim assistance.