Insurance Claim Assistance
FREE Quotes & Inspections
(630) 277-7244
Insurance Claim Assistance is available in Naperville, Plainfield, Joliet, Oswego, Bolingbrook, Aurora, and Montgomery, Illinois.
Storm damage can do more than impair your home. Whether caused by hail, strong winds, or lightning, dealing with storm damage repair takes up a significant amount of time and effort. Handling insurance claims can be one of the most frustrating parts of a storm restoration process. Buffalo Roofing & Exteriors knows that insurance companies often make it challenging to get compensation for storm damage. That's why our storm damage restoration services come with insurance claim assistance. Let us handle the insurance company so you have one less thing to worry about. Call (630) 277-7244  to book an appointment.
The Insurance Claim Process
1. First, we meet with the insurance adjuster to inspect the damage and determine a storm damage repair estimate.
2. We help you file the proper paperwork on time to help you get the maximum payout from your insurance provider. Our goal is to help speed up claim negotiations and ensure you get proper compensation.
3. After we evaluate the severity of the damage, we can start the restoration process. We keep you informed every step of the way to eliminate surprises and keep you updated with our progress.
In this video, Scott Gross discusses why it's important to hire local roofing and exterior contractors for any insurance claims: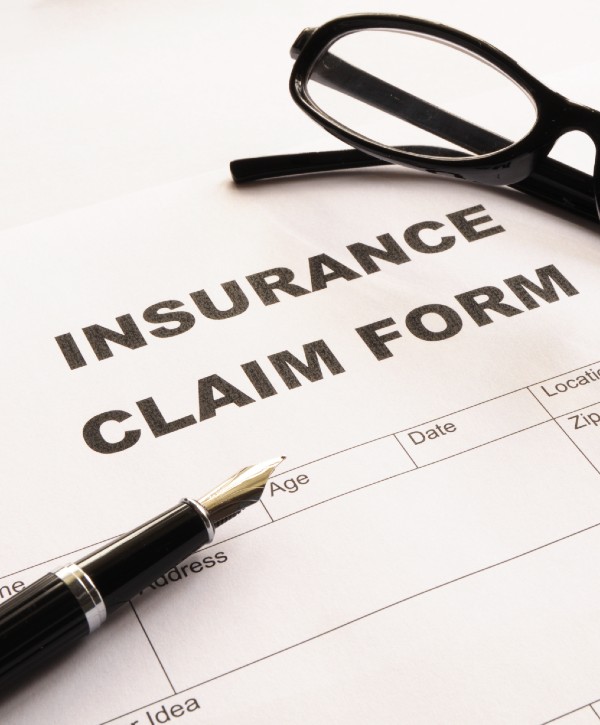 Storm Damage Repair
After helping you with the initial insurance claims process, we start the storm damage repair. Buffalo Roofing & Exteriors uses high-quality materials and state-of-the-art tools to ensure that every restoration job meets or exceeds our customer expectations. Our goal is to use the best materials and insulation to increase your home's energy efficiency and prepare it for any future storms.
Storm Damage Restoration
Our experts start every storm restoration project with a thorough inspection of the damage. By working with the insurance adjuster, we can negotiate costs and determine an accurate repair estimate. After determining the best course of action, we can start the restoration process. Buffalo Roofing & Exteriors has experience providing various types of storm damage restoration, including:
Shingle repair and replacement
Window repair or replacement
Roof repair or replacement
Siding restoration
Whether you receive hail, wind, or water damage after a storm, it is vital to schedule a repair as soon as possible. Minor leaks or cracks in your roof and windows can quickly escalate into more severe problems and worsen the damage.
Insurance Claims Assistance in Naperville, IL
When you have storm damage, let Buffalo Roofing & Exteriors simplify the restoration process by helping you with the insurance claims. Schedule an inspection in Naperville, IL, by calling (630) 277-7244 today.
View Our Recent Projects
Enjoy our digital portfolio of recent jobs completed by our team at Buffalo Roofing & Exteriors.
You can filter by City/Town, Project Type, View Photos and more!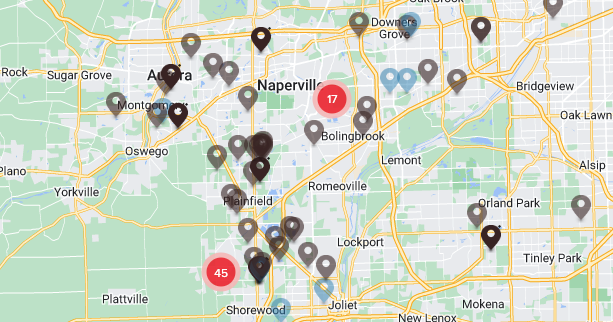 Proudly Serving
Naperville, Oswego, Plainfield, Joliet, Bolingbrook, Aurora, Montgomery, North Aurora, West Chicago, Batavia, Warrenville, Sugar Grove, Romeoville, Wheaton, Glen Ellyn, Lombard, Woodridge, Dairen, Downers Grove, LaGrange, Hinsdale, Oakbrook Terrace, Lemont, and surrounding areas.
What Our Clients Have To Say
Excellent, quick responses, frequent follow-up,, simple and reasonable pricing. These guys really care about what the customer wants.
"It was an excellent experience. They were responsive, able to complete the job quickly, very detail-oriented, and good quality."
"Jerry and Justin did an amazing job at making clients' experience a number one priority. I would recommend them to everyone."
Need Storm Damage Remediation?
Our crews are available for immediate inspections of your roofing, siding, and gutter systems! If we find storm damage, our team offers insurance claim assistance.