BRAVA Spanish Roofing Tile
FREE Quotes & Inspections
Warranties Available
(630) 277-7244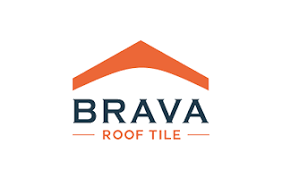 If you're looking for Spanish roof tile alternatives, familiarize yourself with Brava Barrel tile. Our composite roofing tiles are the perfect barrel clay tile alternative. As you know, traditional barrel tile roof squares are extremely heavy and require additional structural support. Our lightweight synthetic roofing material eliminates the need for costly structural support, reduces the installation labor, and decreases your roof maintenance tremendously. Your new synthetic barrel roof will look amazing for a lifetime! Brava Barrel tile is truly a revolutionary roofing product, unrivaled in the composite roofing industry.

Barrel roof tile, more commonly known as Spanish Tile (or Double Roman), is a term often used to describe the multiple forms of semi-cylindrical roofing tile that is laid in an interlocking pattern. Spanish tile roofing has been around for centuries and continues to be the preference of many homeowners today. Brava composite barrel tile undoubtedly kindles the beauty of European Old World roofing.
Color & Texture Variations Mimic Natural Materials
Created by light striking an object and refracting back into the eye, color evokes a mood and sends a message. Like the gorgeous inspiration abounding from lush forests, rocky deserts, and soothing sunsets, the unique color variations that occur naturally within our world are mirrored in Brava tiles, making for the most stunning and realistic materials.
With color that flows throughout every enticing inch, our tiles have subtle variations forged by differences in pigment, composition, and manufacturing techniques. Production influences add richness, character, and a more dimensional appearance to each tile for a highly desirable and authentic look that elevates roofs from mere protection to pure exhilaration. And each palette of tiles shipped out is filled from multiple batches to ensure distinctive variations that reflect the beauty and contrasts found in nature itself.
Every single tile is a unique variation of color and texture. Visualize BRAVA Products on Your home with our virtual home remodeler tool.
For a free quote on BRAVA Spanish Roofing Tile service in the Oswego, Aurora, and Naperville Illinois areas, contact Buffalo Roofing & Exteriors today!
View Our Recent Projects
Enjoy our digital portfolio of recent jobs completed by our team at Buffalo Roofing & Exteriors.
You can filter by City/Town, Project Type, View Photos and more!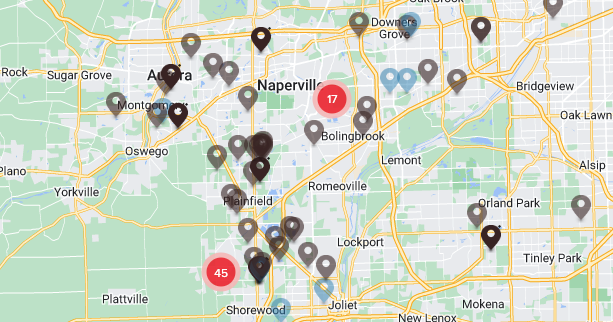 Proudly Serving
Naperville, Oswego, Plainfield, Joliet, Bolingbrook, Aurora, Montgomery, North Aurora, West Chicago, Batavia, Warrenville, Sugar Grove, Romeoville, Wheaton, Glen Ellyn, Lombard, Woodridge, Dairen, Downers Grove, LaGrange, Hinsdale, Oakbrook Terrace, Lemont, and surrounding areas.